Natural Dyeing Recipe: Spinach
I used spinach because I was hoping to get greens. And I read that it's possible if iron is added. But disposable of the dye bath would have been difficult and it's toxic, so I decided to chance it and not use iron.

You need:
A bag of spinach
1/2 cup salt
2 tbs white vinegar
Water
Pot
Strainer / cheesecloth
Add everything to the pot and bring to a boil
Reduce to dimmer, simmer for about 1 hour
Let cool before straining
Adjust pH as desired
Looking back at my notes, I realised the original recipe I had written down didn't require water. But I added it anyway, so maybe I could have gotten greens had I not added the water. Who knows! But if you try it, please share your results!!

Share what you've made on Instagram with #trywonder, I'd love to see what you're up to!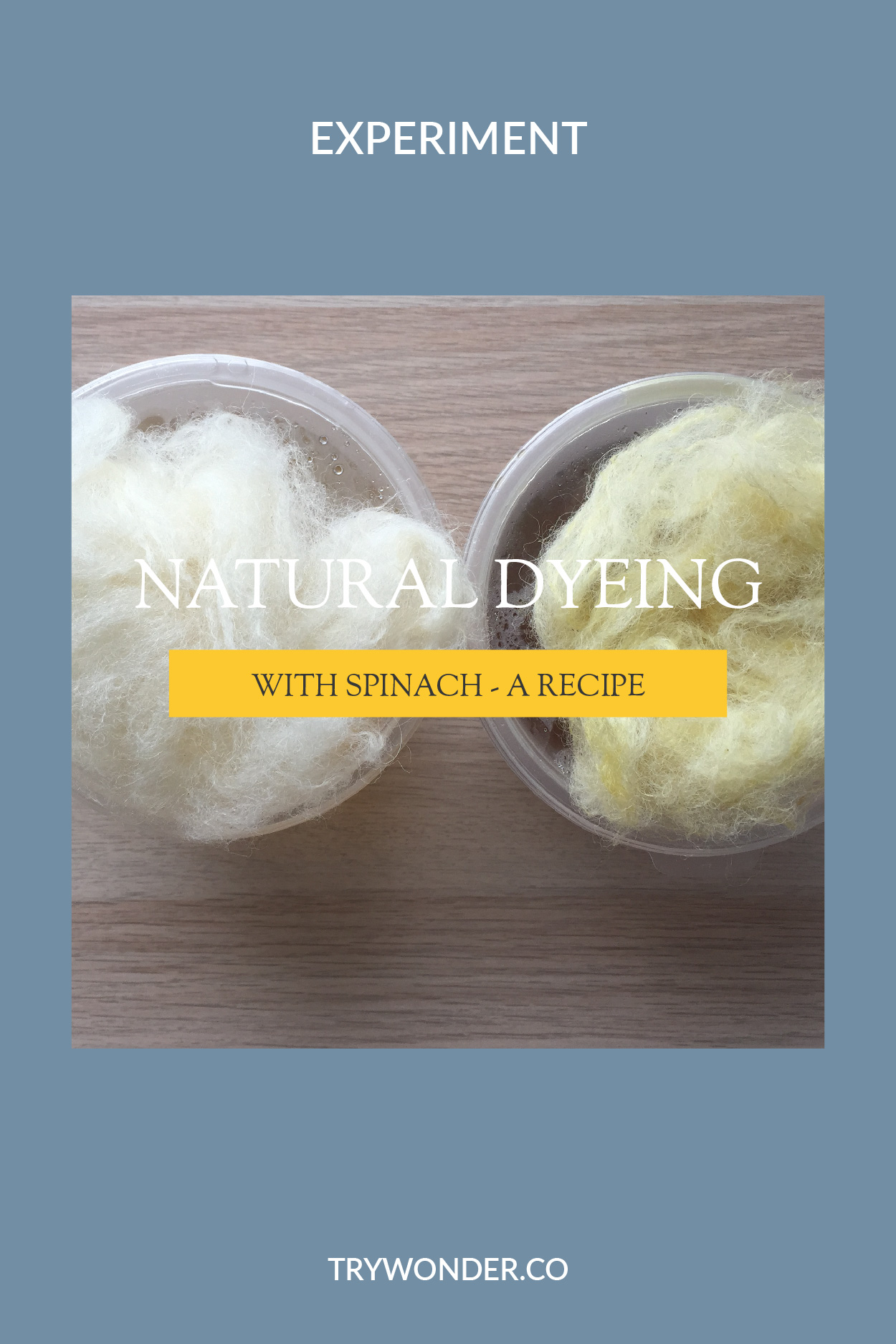 If you enjoyed this post, please share it on Pinterest, Facebook, and any other platform you use, thank you!