Natural Dyeing Recipe: Black Beans
Black beans are one of the dyestuffs that are sensitive to pH. It's a great example of how a small difference in pH makes a big difference in colour.

Here's how I got my colours -

You need:
Black beans
Water
Soak black beans in water (lack beans soak up a lot of water, so check and top up as needed)
Stir once in a while (I let mine soak for about 24 hours, stirring occasionally)
Remove beans from liquid
Adjust pH as you wish
Leaving the beans in the dye bath would change the colour you get. The only difference in the dyes used for the blue and green-grey in the bottom right of the image above, is that the bottom right had the beans in them.

Share what you've made on Instagram with #trywonder, I'd love to see what you're up to!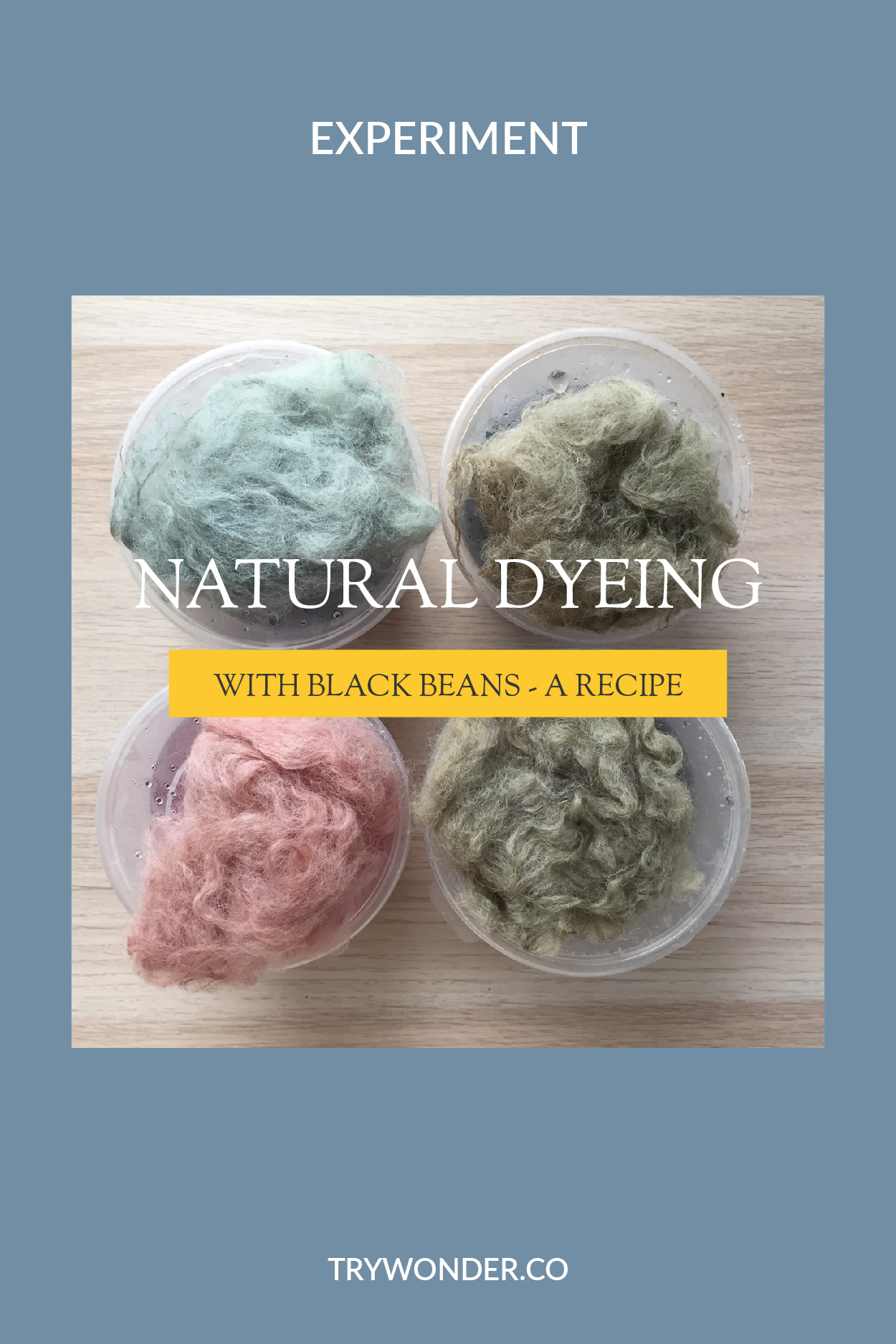 If you enjoyed this post, please share it on Pinterest, Facebook, and any other platform you use, thank you!