Natural Dyeing Recipe: Avocado
I got these for free from a cafe down the street. They had avocado salads on their menu so I asked, and they graciously said they'd keep it for me!

You need:
Avocado skins / pits
Water
Pot
Strainer / cheesecloth
Wash skins / pits thoroughly
Place in water and bring to low boil
Reduce to simmer, and let simmer for 20-40 minutes, until you're happy with the colour of the dye in the pot
Leave to cool before straining
Adjust pH as desired
I used only the avocado skins because that's what I got, and used about 6 avocados worth to a large pot of water. Tbh, I expected prettier pinks, but these are lovely nonetheless!

The skins I used weren't the cleanest ones around so I had random green-grey gunk floating in the pot. But it was fine when I strained everything! But it could have caused the pinks to be less dull, so, I'd clean them really well next time!

Share what you've made on Instagram with #trywonder, I'd love to see what you're up to!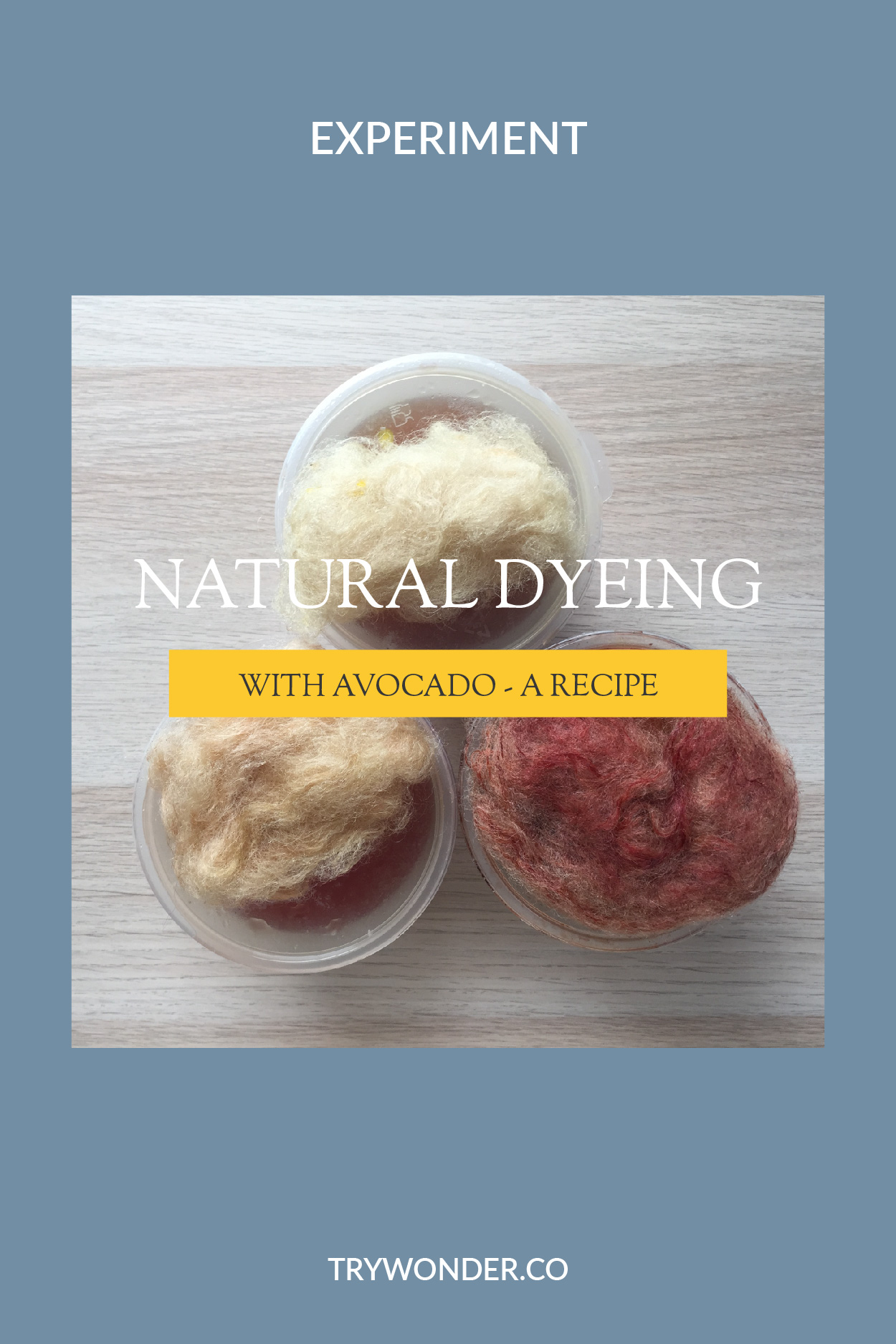 If you enjoyed this post, please share it on Pinterest, Facebook, and any other platform you use, thank you!